Testing is the method of evaluating a program or its component(s) in order to determine whether or not it satisfies the defined specifications. The outcome of this action is the actual, expected, and difference between their outcomes. Simply stated, testing is conducting a system to identify any discrepancies, faults, or incomplete requirements that are contradictory to the actual desire or requirements.  According to the ANSI / IEEE 1059 standard, testing can be defined as "A process to analyze a software element to detect differences between existing and required conditions (i.e., defects / errors / bugs) and to evaluate the software item's features."
Who does testing?
It depends on the project(s) process and relevant stakeholders.Large companies in the IT sector have a department of responsibility to assess the software developed in the context of the specific requirements. In fact,engineers are also carrying out experiments called Unit Testing. In most cases,in their respective capacities, the following experts are interested in testing a system:
-Software Tester
-Software Developer
-Project Lead/Manager
-End-User
Software Testing Course Syllabus and Training Plan
Testing is a critical phase of the life cycle of Software Development. Manual inspection is the method in which the flaws are detected, removed, validated, and ensured that the product is defect-free to deliver a commodity of consistency. Nonetheless, it needs the necessary knowledge regarding various types of manual monitoring, the life cycle of software development. You will learn everything you need from an excellent manual tester in this course.
4achivers software Testing institute in Noida. Practical Experience of Project- 100% placement assistance to get Job.
Module - 1
4achivers Best software Testing Training institute in Noida. Receive updated syllabus- 100% placement assistance to get Job. Brief introduction to software development and its life cycle SDLC
Core concepts-
• Core Testing Vocabulary
• Quality Assurance vs. Quality Control in Software testing
• Performance expense
• Attributes of quality software
• Why is quality determined?
• Why are we testing software?
• What's a problem?
• Various Roles of the Application Tester (Software module Relationships)
• Test scope
• When should testing take place?
• Life-cycle monitoring
• Autonomous monitoring
• What is a QA process?
Test levels
• Evaluation definition "V" Model
Module - 2
Research Methods
• Structural vs. Technical Method Classes
• Verification vs. Validation
• Static vs. Interactive Evaluation
• Sources of Common Monitoring Strategies Testing Procedure
• Testing Strategy
• Testing Procedure Customization
• Budgeting
• Scheduling Testing Schedule
• Design Planning Prerequisites
• Knowing Software Development Characteristics
• Creating Test Plan
Executing Test Plan
4achivers Best software Testing Training institute in Noida. Receive updated syllabus- 100% placement assistance to get Job.

Module - 3
Test Metrics – Guidelines and Use
• Test Cases
• Test case design
• Test case building
• Test data mining
• Test reporting
• Test reporting
• Test coverage – Traceability matrix Test reporting
• Reporting guidelines for writing test reports
Module - 4
Research Techniques for Building Test Documents Management Performance
• Software Configuration Management
• Change Management Risks–Risk Analysis and Compliance Highlights Customer Acceptance Testing –in depth Case Study
How to Review Cloud, Stand-alone and Server Systems – Examples.
Help for interview skills to resume and check.
Module - 5
Automation Testing Principles
• Automation testing principles – why, when and how to conduct automation testing  
• Reasons to pick a software device
• Summary of key functional testing methods
• Description of performance detection and bug tracking tools
4achivers Best software Testing Training institute in Noida. Receive updated syllabus- 100% placement assistance to get Job.
Know the clear difference between Testing, Quality Assurance and Quality Control
Many people are confused with the principles of quality assurance, quality control, and monitoring. And if they are interrelated and can be perceived as the same behaviors at some point, but there is still an alteration between them. The concepts, so discrepancies between them are listed below: practices that ensure systems,procedures and specifications are applied in the form of testing of developed software and expected requirements.
4achivers Best software Testing Training institute in Noida. Receive updated syllabus- 100% placement assistance to get Job.
Testing Misconceptions
Misconceptions: It's too expensive to test
Reality: This is advisable, pay less for testing during the development of software, or later pay more for maintenance or correction. Early testing, however, saves time and costs in many ways, reducing costs without testing can result in a software application being improperly designed to make the product useless.
4achivers software Testing Training institute in Noida. study material- 100% placement assistance to get Job.
Misconceptions: Testing takes time.
Reality: Testing is never a time-consuming process during the SDLC phases. However, it is a time-consuming but productive activity to diagnose and fix the error identified during proper testing.
4achivers software Testing Training institute in Noida. study material- 100% placement assistance to get Job.
Misconceptions: It is possible to have complete testing.  
Reality: When a client or tester thinks complete testing is possible, it becomes a problem. All paths may have been tested by the team, but complete testing can never occur. During the life cycle of software development, there may be some scenarios that are never executed by the test team or the client and may be executed once the project is deployed.
4achivers Best software Testing Training institute in Noida. classes practicing top in industries Training- 100% placement assistance to get Job.
‍
Misconceptions: It must be bug-free if the program is checked  
‍Reality: This is a very common misconception that isbelieved by clients, project managers, and the management team. No one is absolutely ertain that even if a tester with superb testing skills has tested theapplication, a software application is 100 percent bug-free.
achivers software Testing Training institute in Noida. study material- 100% placement assistance to get Job.achivers software Testing Training institute in Noida. study material- 100% placement assistance to get Job.
Misconceptions: The consistency of a sample should be the duty of the testers.  
Reality: It is a very popular misinterpretation that the product quality should be the duty of only users or the research department.Tester's duties involve finding the stakeholders of defects, and then it is their choice whether to patch the problem or release the program. Releasing the software at the time will put more pressure on the testers as they will be blamed for any mistakes.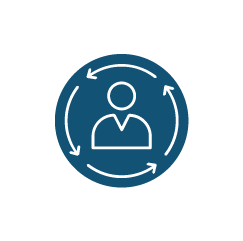 Misconceptions: Test Automation should be used everywhere. It can be used so time-saving can be accomplished.  
Reality: Yes, it is a fact that Test Automation techniques reduces the testing time, but during software development, it is not possible to start Test Automation at any time. When the program has been manually checked and to some degree reliable, testing Automaton should be initiated. Therefore, if specifications continue to change, Test Automation can never be used.
Misconceptions: A Computer program can be reviewed by anyone.
Reality: It is not an imaginative task for those outside the  sector to consider and even believe that anyone can check the applications to evaluate. Testers, though, realize very well that these are misunderstandings. It is not feasible for the person who created it to conceive about alternative scenarios to attempt and crash the Program with the goal of discovering new glitches.
Misconceptions: A tester's task is only to find bugs. Reality: The role of the testers is to find bugs in the program, but at the same time, they are the software's domain experts. Developers are solely responsible for the specific component or region delegated to them, but testers consider the software's general design, what the requirements are, and what are the impacts of one feature on another.
Testing and ISO Standards
‍Several organizations around the globe are designing and enforcing different specifications to enhance their software's quality requirements. The next segment includes a brief description of some of the commonly established quality assurance and monitoring criteria. Some of them are specified here: ISO / IEC 9126: This specification deals with the following ways to assess a software application's quality:
• Quality model
• External measurements
• Internal indicators
• Performance in use metrics.
Oops! Something went wrong while submitting the form
ISO / IEC 9241-11: Part 11 of this manual deals with the degree to which specified consumers can use a commodity to accomplish defined goals of Effectiveness, Performance, and Satisfaction in a given application setting. This norm introduced a definition that defines the components of usability and interaction. The reliability in terms of product efficiency and enjoyment is included in this standard. Usability depends on the context of use in compliance with ISO 9241-11, and the degree of usability can shift as the background evolves.
ISO / IEC 25000: ISO / IEC 25000:2005 is commonly referred to as the Quality Requirements and Review (SQuaRE) standards for software products. The framework helps organize and improve the software quality criteria cycle and their evaluations. In addition, ISO-25000 is a replacement for the two existing ISO specifications. ISO 9126 and ISO 14598, respectively.
Testing Types
This segment explains the numerous testing types that can beused during SDLC to evaluate a program.
Manual Testing
‍This method involves manually testing the Code, i.e.,without any automatic device or script being used. The tester assumes the role of an end-user in this case and checks the program to detect some unintended behavior or error. Manual validation phases such as product checking,application testing, program monitoring and app acceptance testing are special. Testers include evaluation schedules, test cases, or test conditions to check the program and guarantee the test is complete. Exploratory training often involves physical checking as developers examine the program to find flaws in it.
Automation Testing
Automation evaluation is when the tester produces scripts and requires another program to test the device, which is also regarded as"Test Automation." It process involves manual process automation.Automation software is used to re-run manually, quickly, and replicated research scenarios.Automation validation is also used to evaluate the program from the point of view of load, output and tension, in addition to regression testing. This increases the scope of the test, boosts reliability, saves time and money relative to manual monitoring. Through automating the manual process,databases, field validations, etc. can be easily checked.When to Automate: Test Automation should be used with the following program consideration:
• Huge and important tasks.
• Programs involving repeated monitoring of the same locations.
• Specifications that don't change much.
• Most computer users access the load and output program.
• Stable portable monitoring tools.• Space available.
How to Automate
Automation is done using a supportive computer language such as VB scripting and an automated application for software. A lot of tools are available that can be used to write scripts for automation. The method that can be used to optimize the training can be described before considering the tools:• Identifying places inside automation software.
•        Choose an appropriate Test Automation tool.
•        Write scripts for the testing.
‍•        Test suit Development.
•        Script execution
•        Prepare Reports
•        Identify any potential problems and bugs with results.
Major tools used for Automation testing
•        HP Fast Test Manager
•        Selenium
•        IBM Rational Functional Tester
•        Silk Test
•        Test Complete
•        Test Anywhere
•        Win Runner
•        Load Runner
•        Visual Studio Check Professional
•        WATIR
Testing Methods
There are numerous approaches that can be used to evaluate applications.
Such techniques are briefly described in this portion.
Black Box Testing
Black Box testing is the practice of research without any understanding of the application's internal workings. The tester is not conscious of the design of the device and has no access to the source code.Normally, a tester can communicate with the user interface of the program while running a black box check by presenting inputs and evaluating outputs while understanding how and where the inputs are being handled.
Advantages:
• For large segments of code, well-tailored and effective.
• Unnecessary computer exposure.
• Simply distinguishes consumer viewpoint by clearly defined roles from developer perspective.
• Without awareness of design, programming language, or operating systems, large numbers of highly trained users will test the submission.
‍Disadvantages:
• Small scope since there are currently only a limited range of study scenarios.
• Inefficient checking because the tester has minimal program awareness only.
• Blind Coverage as the tester can't target specific fragments of code or places that are prone to error.
• Difficult to build test cases.
White Box Testing
White box analysis is a detailed study of the code's internal logic and function. White box processing is also referred to as glass or transparent box research. The tester must have experience of the code's internal workings in order to perform white box research on a program. The tester needs to look inside the source code to figure out which application unit / chunk is improperly behaving.
Advantages:
Because the tester requires awareness of the source code, it becomes very easy to find out which type of data will help to evaluate the query accurately. • This allows the technology to be streamlined.
• Hidden lines of code that may trigger unknown flaws can be omitted.
• Maximum coverage is achieved during the writing of the test scenario due to the tester's knowledge of the code.
‍Disadvantages:
• The costs are increased due to the fact that a qualified tester is required to perform white box testing.
• It is sometimes impossible to look through every nook and corner to find hidden errors that can cause problems as many paths go untested.
• White box testing is difficult to maintain due to the need for specialized tools such as code analyzers and debugging tools.
Grey Box Testing
Grey Box testing is a method used to test the specification with limited knowledge of an application's internal workings. In software testing, when testing an application, the term "the more you know, the better" has a lot of weight.
Mastering a system's scope often offers the tester an advantage over someone with limited knowledge of the subject. In comparison to black-box research, where the tester simply checks the user interface of the program, the tester has admittance to design documents and the archive in the gray box study. With this information, when designing the test plan, the tester will better prepare test data and test scenarios.
Advantages:
• Offers, whenever possible, the mutual advantages of black box and white box research.
• Grey box testers do not depend on source code but on device description and functional requirements.
• A gray box tester can design excellent test scenarios,particularly around communication protocols and data type handling, based on the limited information available.
• The test is carried out from the user's perspective and not from the designer's point of view.
‍Disadvantages:
• Due to the lack of access to source code, the opportunity to go over implementation and check scope is restricted.
• Reviews may be obsolete if a test case has already been conducted by the software designer.
• It is unrealistic to test every possible input stream because it would take an irrational volume of time; consequently, many program paths will go untested.
Levels of Testing
During the testing process, there are different levels. A concise overview of these levels is given in this chapter. Evaluation thresholds include the different methodologies that can be used during software testing. The primary software testing stages follow:
• Functional Testing.
• Non-Functional Testing
Levels of Testing
During the testing process, there are different levels. A concise overview of these levels is given in this chapter. Evaluation thresholds include the different methodologies that can be used during software testing. The primary software testing stages follow:
• Functional Testing.
• Non-Functional Testing
Functional testing
This is a type of black-box testing focused on the program requirements to be evaluated. The program is checked by providing input, and the findings that need to adhere to the specification for which it was designed are then analyzed. Functional program testing is conducted on a full,integrated system to determine the compatibility of the device with its defined specifications. There are five steps involved in checking the efficiency of a program.
‍• Phase I — Determining the features to be provided by the planned program.
• Phase II— Design of test data centered on program requirements.
• Phase III—Performance dependent on device test data and requirements.
• Phase IV— Check Scenarios drafting and check cases execution.
• Measures V—Analysis of true and expected results on the basis of test cases conducted.
A successful training methodology will see therefore mentioned measures extended to each organization's monitoring procedures and thus ensuring that the organization meets the most rigorous software quality requirements.
Unit Testing
This method of testing is done by developers to officially implement the test cases before the system is turned over to the testing team.Unit verification is carried out by the corresponding developers on the are as allocated to the individual units of source code. The engineers are using test data independent from the quality assurance team's test data. The goal of unit testing is to discrete each part of the program and demonstrate that the specifications and capabilities of the individual parts are right.
Unit testing Limitation- Unit testing can not catch any flaw in a program. The execution route in any software application can not be tested. The same is true for device testing. The amount of examples and test data that can be used by the creator to validate the source code is restricted. There is no alternative to end unit testing and combine the application section with other systems after he has explored all choices.
Integration Testing-
Integration testing is the analysis of combined system parts to assess how they fit together properly.
There are two methods for testing bottom-up integration screening and top-down integration analysis.
• Bottom-up product experimentation begins with kit inspection, followed by evaluating system combinations that are commonly called packages or builds.
• Work on top-down architecture, initial analysis of the top-level modules, and future examination of the lower-level modules. In a comprehensive software development system, bottom-up work is usually carried out first, followed by top-down study.
Application Testing: This is the next phase of application-wide evaluation and research. After the integration of all components, the software as a whole will be rigorously tested to ensure consistency with quality standards.
This kind of effort is carried out by a professional test team.
• Program testing is the first step of the Software Development Life Cycle to test the entire program.
• The specification is thoroughly tested to protect that the technological and practical requirements are met.
• In a manufacturing environment, the system is tested quite close to where the commodity is being shipped.
• Application Testing lets them test, validate, and confirm the requirements of the application and product architecture.
Regression Testing-
It is quite likely that other fields within the program have been impacted by this shift whenever an alteration is made in a software application. Regression testing is to ensure that a fixed bug has not culminated in any other breach of software or market law. Regression testing is intended to ensure that an improvement, such as a bug fix, has not culminated in the program disclosing another flaw.
Why is program monitoring so important
• Minimize testing holes when it is necessary to test an application for improvements.
• Checking new improvements to ensure that no other part of the program has been affected by the change.
• Mitigates hazards when the program does regression testing.
• Research scope without sacrificing deadlines is expanded.• Increase the product speed.
Acceptance testing
‍This is probably the most important type of testing as it is carried out by the quality assurance team that will assess whether the application meets the intended specifications and satisfies the requirements of the customer. A set of pre-written scenarios and test cases will be used by the QA team to test the application.More ideas on the application will be shared, and more tests can be performed on it to assess its accuracy and the reasons for initiating the project. Acceptance checks are designed not only to point out simple spelling mistakes, design errors, or functionality differences but also to point out any flaws in the code that contribute to system crashes or serious implementation errors.The testing team will deduce how the program would work in development by running approval checks on a sample. The adoption of the program also has substantive and statutory conditions.This research is the first level of testing and will be carried out among the teams (developers and QA staff). Unit monitoring,configuration research, and device validation are labeled Alpha testing when mixed.
The following will be checked in the code during this phase:
• Spelling Mistakes
• Missing Links
• Cloudy Instructions
• The code will be reviewed on low-specific computers to check loading times and any latency concerns.
Beta Testing
This check is conducted following positive Alpha testing. A subset of the intended audience is reviewing the program in beta testing. Often recognized as pre-release testing, sample research. Computer beta-test releases are preferably released to a wide audience on the Internet, in part to give the software a "real-world" evaluation and in part, to provide a glimpse of the next update.
•        Consumers must update, execute the code, and submit their reviews to the project team.
•        Typo bugs/issues, Complex program design, and crashes reports.
•        The project team will fix the issues by receiving feedback before delivering the app to the actual users.
•        The better the consistency of your submission,the more bugs you address that solve real user issues.
•        Having a high-quality product can improve customer satisfaction as you open it to the general public.
Non-functional testing
This section is based on non-functional attribute testing of the application. Non-functional software testing involves testing the software from the requirements that are related to non-functional but important in nature, such as performance, security, user interface, etc. The following are some of the important and commonly used types of non-functional testing.Data Monitoring It is mostly used to detect certain bottlenecks or data failures instead of software bugs.
There are various causes that help lower program performance:
• Network latency.
• Working side by side with the customer.
• Management of the account log.
• Load server balancing.
• Rendering of details.
Performance testing
Performance Testing is known to be one of the essential and compulsory test category in terms of the following aspects:
• Speed (i.e., response time of application, data rendering and access)
• Power
• Accuracy
• Scalability It can be either qualitative or quantitative research operation and can be categorized into various sub types such as load testing and stress testing.
Load Monitoring
A method to check the Software's actions by adding full software load to access and modify broad input data. It can be achieved in conditions of both regular and peak load. Such form of check determines the Software's maximum capacity and peak-time actions.Load checking is most often carried out using automated tools, including Load Runner, App Loader, IBM Rational Quality Tester, Apache JMeter, Silk Performer, Visual Studio Load Check, etc.In the automated testing method, virtual users (VUsers) are specified, and the script is executed to validate the program load check.Depending on specifications, the number of users can be increased or decreased in the same period or incrementally.
Stress testing
‍This method of research involves checking the actions of machine sunder extreme conditions. Removing capital is tension checking adding load beyond the real load limit.The main intention is to check the System by adding the load to the device and taking over the tools the Program requires to determine the point of breakage.
This research can be carried out by arbitrarily testing various situations such as:
• Shutdown or restart of network ports.• On or off the network.
• Run various resource-intensive operations such as Processor, Ram, Database, etc.
Usability Testing
‍This segment includes various usability testing principles and descriptions from a device viewpoint. It is a black box strategy and is used by tracking consumers via their use and service to detect any bugs and changes in the Program.Usability can be described, according to Nielsen, in terms of five variables, i.e., Using performance, learning skills, memorability,errors / safety, satisfaction. According to him, the product's usability will be successful and the program can be used if it has the factors listed above.
Nigel Bevan and Macleod found usability to be the consistency criterion that can be calculated as the product of computer system experiences. That condition can be accomplished and the end-user will be pleased if the desired objectives are successfully reached by using the appropriate resources.
Molich claimed in 2000 that the following five targets,i.e., should be achieved by a user-friendly framework. Easy to learn, easy to remember, user-friendly, user-friendly and easy to understand.
In addition to various usability concepts, there are certain specifications and consistency templates and approaches that describe usability in the context of attributes and sub-attributes such as ISO-9126, ISO-9241-11,ISO-13407, and IEEE std.610.12, etc.
Difference between UI and Usability Testing
‍UI test means checking the software's graphical user interface. This test ensures that the GUI is based on color, alignment, size,and other properties requirements.On the other side, usability testing means a successful,user-friendly GUI is built and simple for the end-user to use. UI research can be viewed as a sub-part of checking for usability.
Security Testing
‍Security testing requires automated monitoring to detect certain safety and risk vulnerabilities in ads. The key factors that security testing will maintain are as follows:
• Confidentiality.
• Completeness.
• Validation.
• Accuracy.
• License.Zero divorce.
• The code is protected from bugs that are documented and unknown.
• Information from the database is safe.
• Code complies with all safety regulations.
• Review and validation of input.
• Attacks on entry in SQL.
• Injection defects.
• Problems relevant to session scheduling.
• Attacks on cross-site scripting.
• Vulnerability overflows with the buffer.
• Attacks on the directory traversal.
Portability Testing
Portability testing includes software testing with the intention that it should be reusable and that it can also be moved from another software. The methods to be used for portability checking are as follows.• Installed applications moved from one device to the next.• Executable building (.exe) to operate the program on various platforms.Portability testing can be regarded as one of the sub-parts of Program testing since this type of testing involves the Software's total validation of its use in different environments. The main focus of the portability research is device equipment, operating systems and browsers. Some preconditions for portability testing are as follows: • Software should be designed and coded, taking into account the requirements for portability.• Device verification of the related modules was carried out.• Compatibility checking was carried out.• There was a study setting
Testing Documentation 
Documents for software requires product documents that should be created before or during Software testing. Software testing data helps to approximate the necessary research initiative, test scope, tracking /tracking specifications, etc.
Each segment explains several widely encountered recorded items relevant to software testing such as:
• Test Schedule
• Test Scenario
• Test Case
• Trace ability Index
Test Strategy
A test schedule specifies the technique to be used to test a program, the tools to be used, the testing scenario in which testing will be performed, the testing constraints,and timeline. Usually, an evaluation report will be developed by the Quality Assurance Team Lead. The above will be included in a test plan.Reference to the Test Plan guide
— Assumptions in evaluating the application
— Collection of test cases included in Evaluating the application
— Number of functionality to be checked
— What kind of method to use when testing the applications
— List of deliverable to be evaluated
— Money available for testing the application
— Any risks involved in testing the program
— Project plan Test simulations are used to allow end-to-end validation of all phase flows.
Based on the extent and nature of the program, a particular area of a specification may have as little as one evaluation scenario to a few hundred scenarios.The words test scenario and test cases are used interchangeably, but the main difference is that test scenarios have multiple steps, while test cases have one stage. Test examples are test cases as presented from this angle, but they include multiple test cases and the series to be performed. Besides this, each test relies on the previous test's performance. 
Test Case
Test cases include the set of steps, situations, and inputs that can be used during the training activities. The key purpose of this operation is to guarantee that in terms of its features and other factors, the Program succeeds or fails. Several forms of test cases are available, such as usable, bad, fault, conceptual test cases, physical test cases, UX test cases,etc. In fact, test cases are published to keep track of Software's application performance. There is usually no structured structure used during the preparation of the test case, but the main components that are always present and included in each test case are as follows:
• Test case ID.
• Feature Component
• Model version
• Review background
• Intent
• Assumptions
• Preconditions.
• Step by step.
• Expected result.
• The actual result.
Post Conditions. It is possible to derive multiple test cases from a single test scenario. Besides this, it has happened for some time that multiple test cases are written for single software, collectively known as test suites.
Traceability Matrix
‍Traceability Matrix (also known as Requirement Traceability Matrix-RTM) is a table format used during the Software Development Life Cycle to trace the criteria. It can be used to track forward (e.g., from Requirements to Design or Coding) or backward (e.g., from Coding to Requirements). RTM has a lot of user-defined templates. Each criteria in the RTM document is related to its corresponding test case so that the test can be passed out in compliance with the specifications listed above. In fact, the problem ID is also included and connected to its related test case and specifications. The main objectives of this matrix are:• Make sure the software is built according to the specifications listed above. • Ease to locate each bug's root cause. • Helps monitor the documentation produced during the various SDLC processes.
Estimation Methods
Estimating methodology commitment is one of SDLC's big and substantial activities. Fair calculation assists with optimum scope checking of the Application. Each portion discusses some of the methods that may be helpful to measure the research effort. Some of them are:-
— Delphi Procedure
— Analogy Based Estimate
— Test Case Enumeration Based Estimate
— Mission (Activity) Based Estimate
— IFPUG Process
— MK-II Method
Functional Point Analysis:
This process is based on the analysis of the software's functional interface specifications with the following categories:
o Outputs
o Inputs
o Internal data or External Check Point Study information: The main elements of this approach are: scale, efficiency,technique, interfacing, consistency and uniformity, etc.-Mark-II process: it is the type of calculation used to evaluate and calculate the estimate depending on the practical perspective of the end-user.
The protocol for Mark-II process is:
_ Determine perspective
— intent and form of count
— Determine count boundary
— Identify logical transactions
— Identify and categorize user object forms
— count input data unit categories
— count Functional scale